There is a path called the Hart to Haswell Walkway that my partner and I frequently walk along. There is plenty of birds, rabbits and other wildlife to see, along with some beautiful trees, etc. The walkway is frequented by dog walkers, cyclists and horse riders.
As the walkway heads towards Wingate in County Durham, you can deviate off it and walk up a hill and through a field of crops towards another walkway that leads into Wingate itself. This hill has a very distinctive and photogenic tree.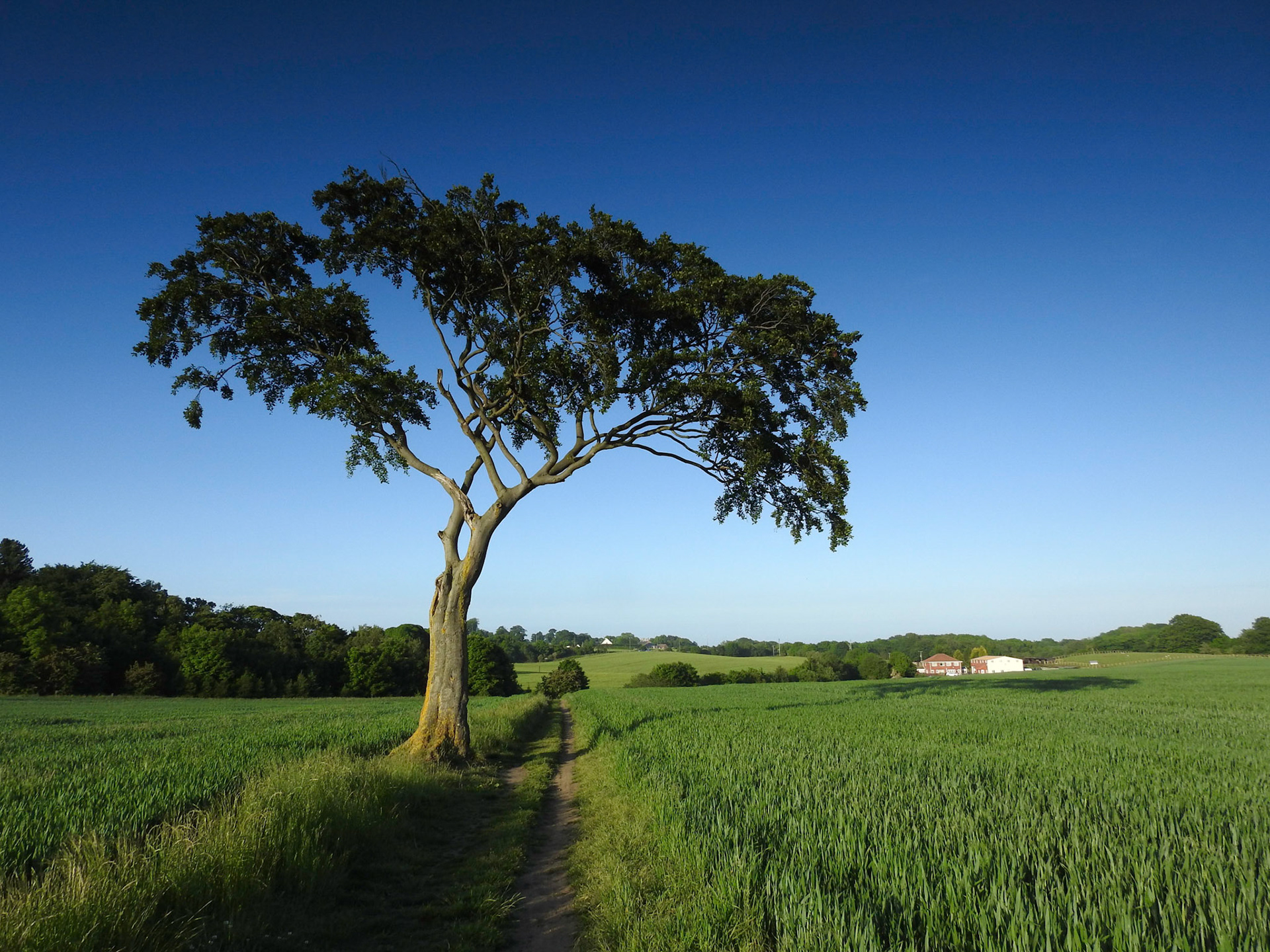 The above image shows how photogenic this tree is. The distinctive shape is what I wanted to explore further. 
I first started by creating a silhouette of the tree and also the landscape. I then added a very dramatic sky by overlaying two images in Photoshop. I finished the image off by adding birds and also a painterly effect.