The following image was taken near to Wingate Quarry Nature Reserve in County Durham. I love the shape of the tree.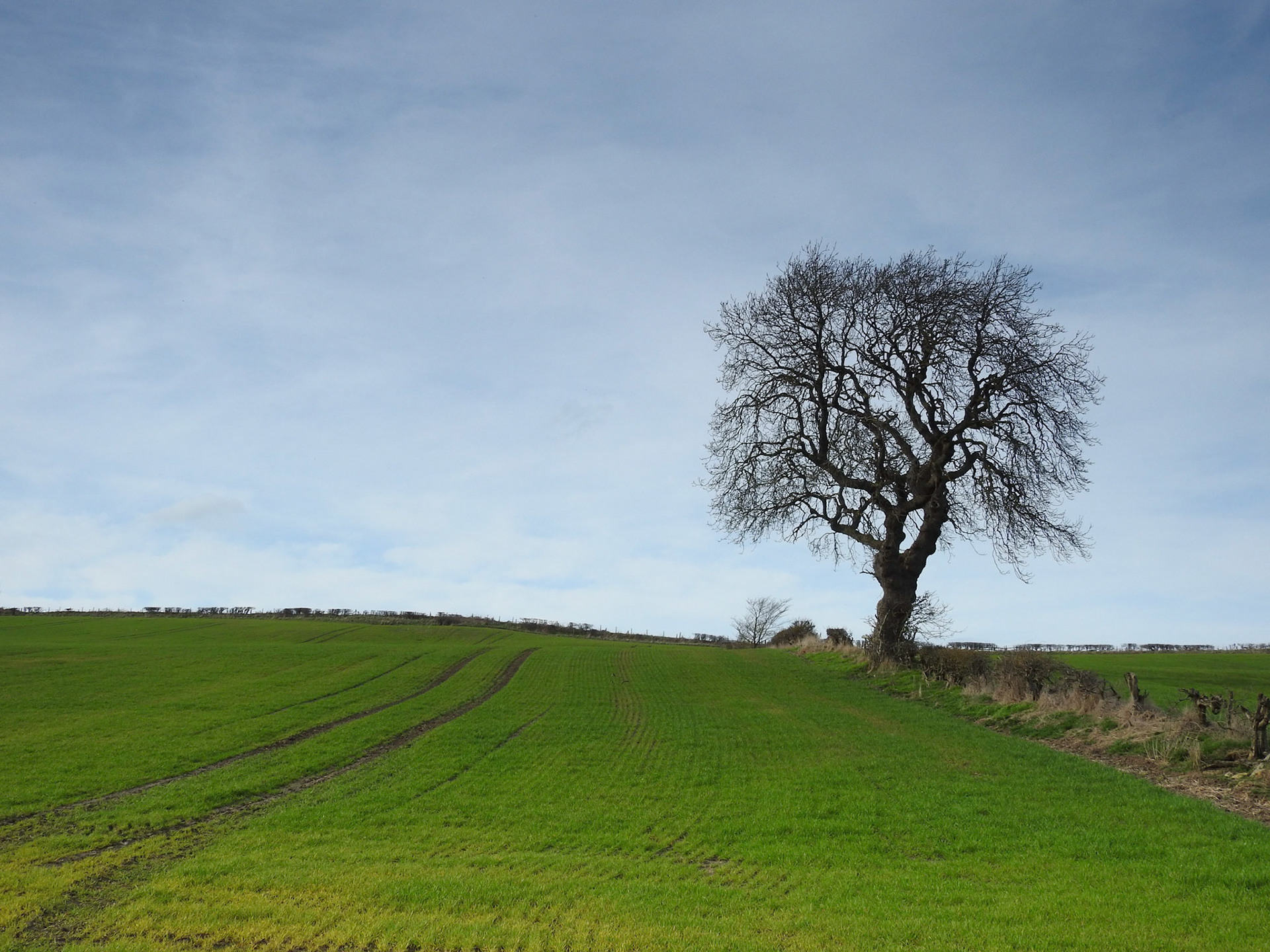 Apart from the tree, the rest of the image needs a boost, the sky does not have any dramatic clouds or colours. Perhaps transporting the tree to a different landscape and setting will be a nice project to try out.
The above image is the final result. I started by creating a silhouette of the tree. I then created a the landscape using a series of grassland and birds brushes. I added a different sky via the Pexels website. I added some people via a Photoshop brush I downloaded.
I added some effects to finalise the image. I used Topaz Labs Impression to create the painterly effect. I added some further texture and colour alterations, etc. via Google Nik Software's Analog Efex Pro 2.
Attribution:
Skies image via - https://www.pexels.com/photo/backlit-clouds-dark-dawn-533877/