The following images were taken on a warm evening back in June 2018. My partner and I were walking along the Hesleden to Hart walkway, a disused railway line that is now a local nature reserve. The following image of the setting sun was taken near Wingate, County Durham.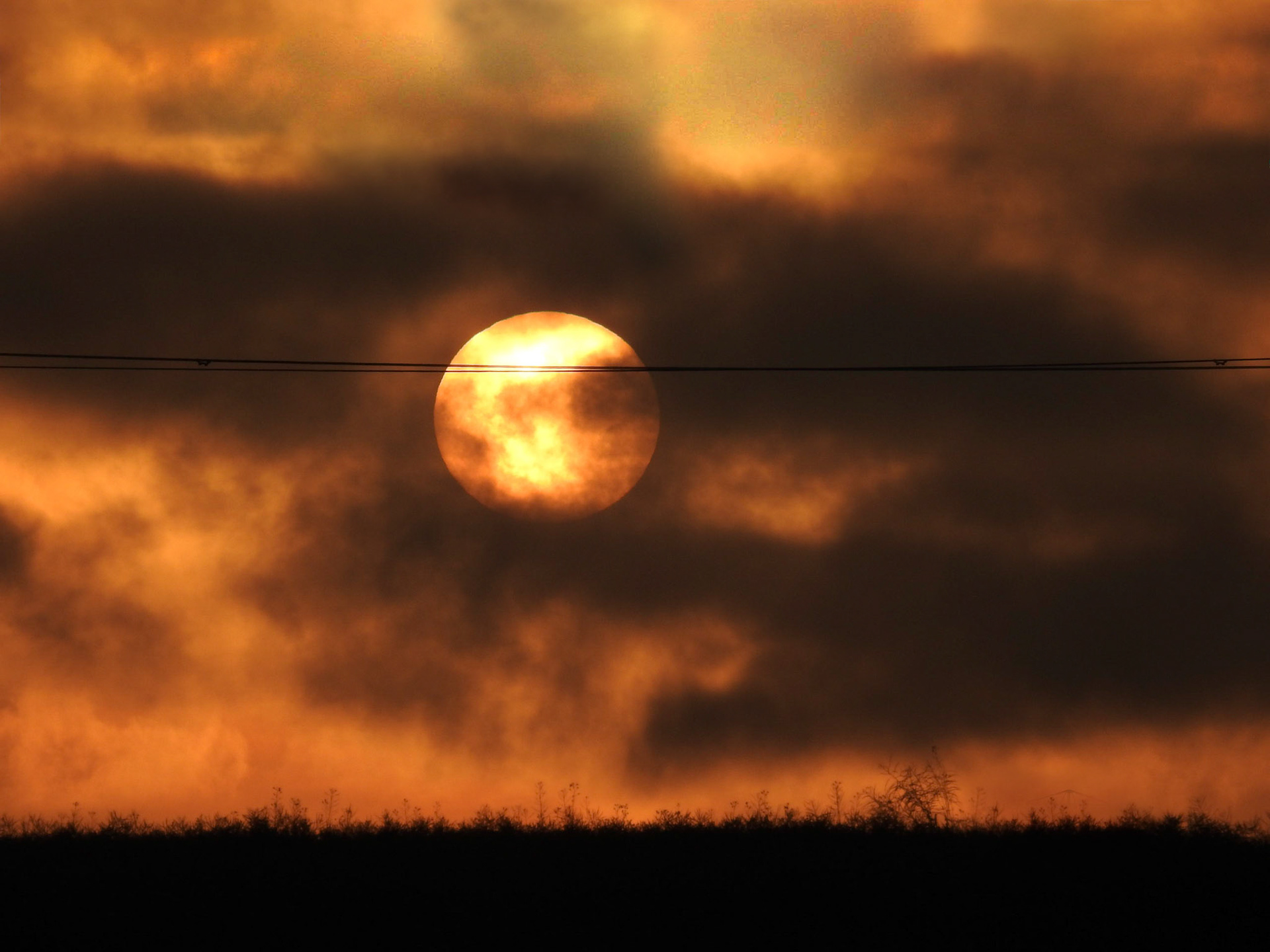 The vantage point for taking the setting sun was not great as you can see in the first image (Fig. 1) the sun was setting behind some power lines, at first I thought it would make an interesting photo, but then realised the power lines cause more of a distraction, perhaps if the power lines had some birds on them, the image would have worked more.
I do love the clouds and the landscape silhouetted against that vibrant orange. Also some earlier editing in Lightroom has caused some problems at the top part of the image, some of the pixels are breaking up.
I wanted to smooth out the imperfections, but more importantly, I wanted to remove the power lines.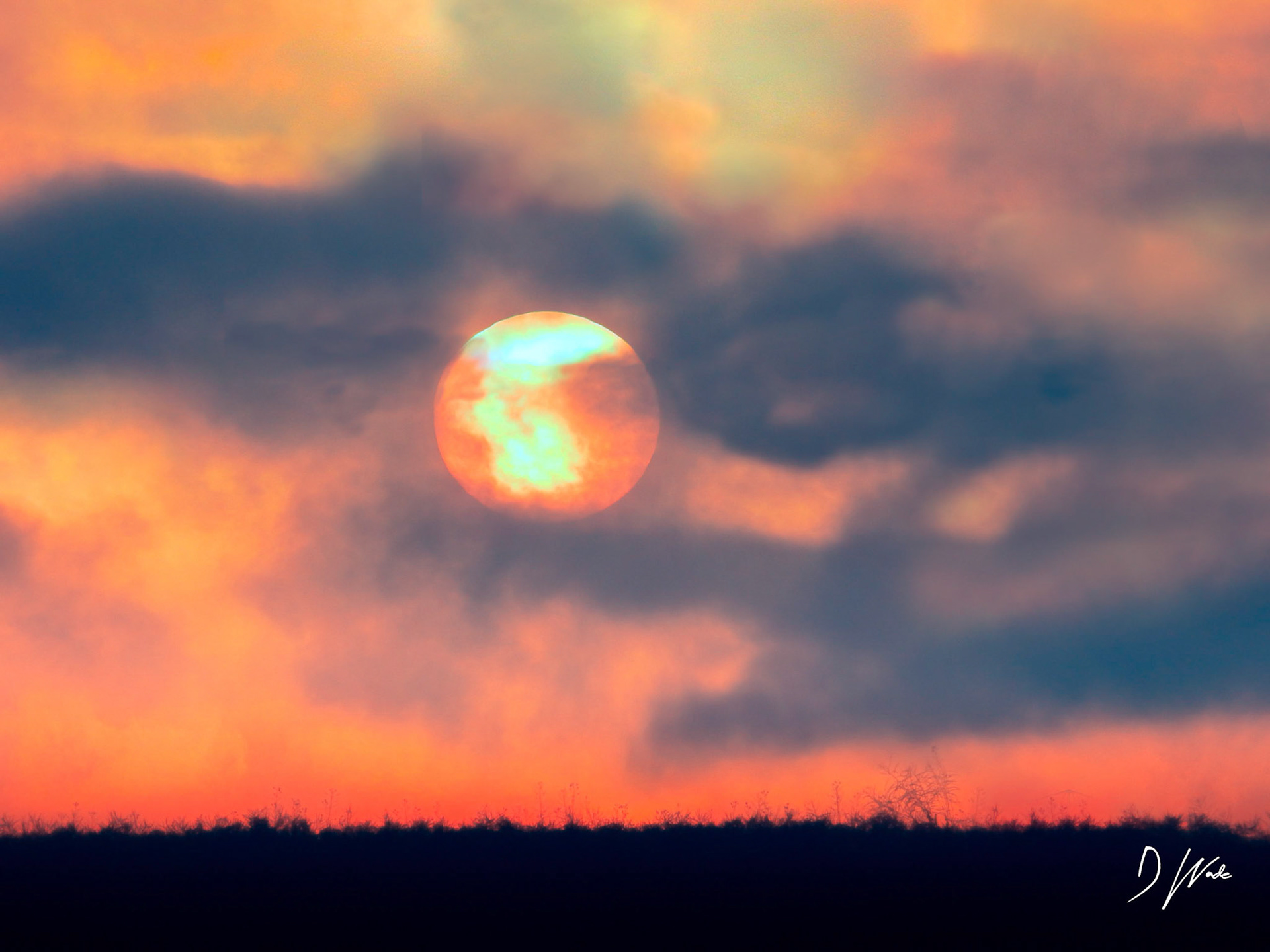 I removed the Power Lines in Photoshop, I used a combination of Healing Brush and Clone tool. I then used Topaz Labs Impression to add a slightly smoother more painterly image just to smooth out any imperfections. The colours were altered to make the oranges and reds more vibrant but also adding some cooler colours to the clouds; I wanted more drama in some parts of the image and less so in other parts.
Here are both images side-by-side: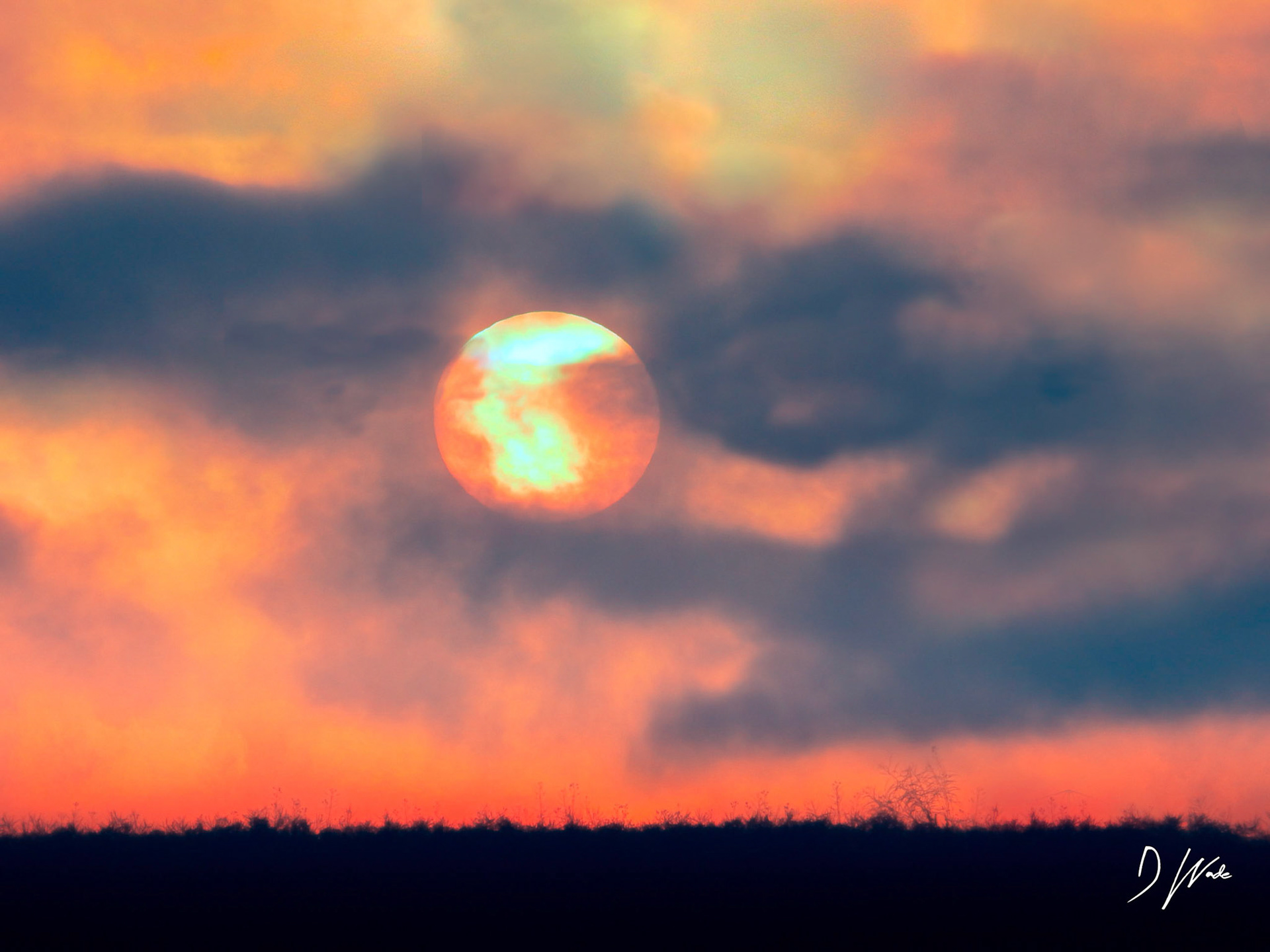 If you are interested in the Haswell to Hart walkway, take a look at the following websites: